"Since 1986, we have provided over 3 decades of service. Our approach is distinguished by our creativity, uniqueness, attention to detail and diligent service." – Frederick Ravid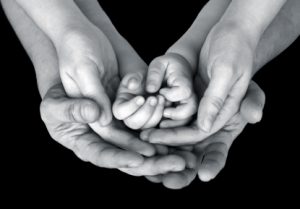 We serve as Fiduciaries.
That means our first obligation is to do what is right for our clients. Seeking to eliminate or mitigate conflicts of interest makes us very different from Banks, Retail & Discount Brokerages, and Insurance companies, all of which are extremely likely to treat you as a number.
Moneygrow.com™ provides Registered Investment Advisory Services since 1997.
Moneygrow.com™ is a brand of Chartered Financial Services, Inc.  The philosophy MONEYGROW entails:
Improving your Financial Investor Confidence through diligent communication, focused service, consistent reviews and problem-solving
An economically-sensitive approach to money management designed to take advantage of macro trends
Forecasting that may offer greater clarity to asset management.
Higher service standards for clients, including neutrality, insight, transparency, and accountability
Financial Awareness  – your financial awareness and confidence should increase because of our relationship
Doing our best to set an example for the financial advisory industry
Make a Difference –  Our principals guide us to "leave the world a better place than we found it" through ever-wiser investment practices
We are Mission-driven. 
We seek to transform the amoral investment industry into one that contributes to individual and world security.
We are Thought Leaders. 
People attracted to a career in Financial Services are generally characterized as followers, not leaders. Wall Street firms are seen as imitators. Imitation intrinsically resists change. Since many investment firms march in lock-step, we find tremendous gaps in service, transparency, and accountability. Wide gaps offer us great opportunities to offer a "better way." Over the years, our reputation is to an inventive approach by solving some of the key dilemmas investors face.
Our Focus is on genuine client security.
Whether we are managing your capital or providing financial planning services, we place a high priority on client security. For investments under our control, we actively pursue capital management methods designed to enhance long term security without sacrificing returns. Following our methods, we believe every investment client can become increasingly more confident.
We are Holistic. 
While many have just begun to consider holistic life planning, we have three decades experience in comprehensive planning and investment management. We are here to help you enhance your long term personal and financial security through thoughtful consultation, planning and all-important consistent review. 
Chartered Financial Services, Inc. is a Registered Investment Advisor in Colorado and Georgia providing Fee-based Asset Management, Financial Planning, Investment, Retirement, Tax, Estate Planning, and certain Risk Management services. We have offices in Atlanta and Denver, and have provided services to clients across the USA and abroad.
Fee Based Asset Management & Financial Planning Advice means there is no hidden agenda to sell you something. We take a flexible approach designed to optimize your client experience and where possible, control or minimize your costs.