These Factors Set Us Apart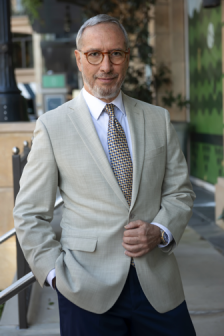 When Frederick Ravid was first invited into the investment industry on Wall Street, he marveled at the huge disconnect between the long-term priorities of society and the manipulative attitudes of investment firms. This led him through a long process of evaluating the culture of sales and advice as they have been perpetuated by banks, insurers, and brokerages. He found that Financial Advisors and Insurance Agents are essentially actors who repeat carefully crafted scripts, designed to "gather assets." It troubles him that Financial Planning is almost always used to manipulate people towards buying something that pays a commission. Even today, marketing gurus within the industry describe Clients as an asset to be "acquired" to raise "assets under management" (AUM) rather than people to be "served." These factors led Frederick to create a new kind of investor relationship for clients, focused on relationship rather than revenue. When people ask "what is your minimum," expecting to hear a dollar amount, he often says "both of us should be smiling as this relationship develops over time." Clients demonstrate strong loyalty to his approach and appreciate that he invests his own money the same way he recommends for clients. Frederick believes clients should be "known by the companies you keep." Thus, his investment strategy seeks to avoid exposure to companies engaged in Weapons, Addiction, and Pollution.

Moneygrow.com® is the Registered Trademark of Chartered Financial Services, Inc. The guiding principles of MONEYGROW® include:
We pledge to offer a higher standard of service to clients. We remain neutral, provide insight, with honesty, transparency, and accountability
Our role is to lead our industry to higher standards, and to to help our clients "Leave the world a better place than we found it" through ever-wiser investment and client service practices.
Your confidence as an investor and client should increase over time.
We improve the Financial Advice experience through diligent communication, focused service, advanced technology, consistent and relevant reviews, and problem-solving.
Our economically sensitive approach to money management can show greater sensitivity to changing trends compared to many investment institutions, giving clients important advantages.
Our economic forecasting methodologies can offer greater clarity to our asset management choices or many market cycles.
We conform to the Global Investment Performance Standard (GIPS) followed by major investment institutions.
Our advanced client access technology allows us to provide clients clear information 24/7/365
We track over 49,000 investments, identify trends, trade efficiently, monitor portfolios closely and pursue a "safety net" approach to minimize potential for client losses.
"Fiduciary" means our FIRST and LEGAL obligation is to do what's right for our clients.
Banks, Retail/Discount Brokerages & Insurance Companies with Financial Advisors, CFP® Financial Planners, and various types of sales Agents are NOT LEGALLY REQUIRED to do with is right for you. We ARE.
We avoid many types of unmitigated conflicts of interest that have long plagued the investing public. You deserve a fair shake a far more neutral and honest approach.
We are deliberately more agile and creative. We never treat you as a number. Our advanced client portal reveals everything you need to know about your investments including returns and tax factors on a daily basis.
We are deliberately more agile and creative, and never treat you as a number.
Chartered Financial Services, Inc. has been a Registered Investment Advisor since 1994.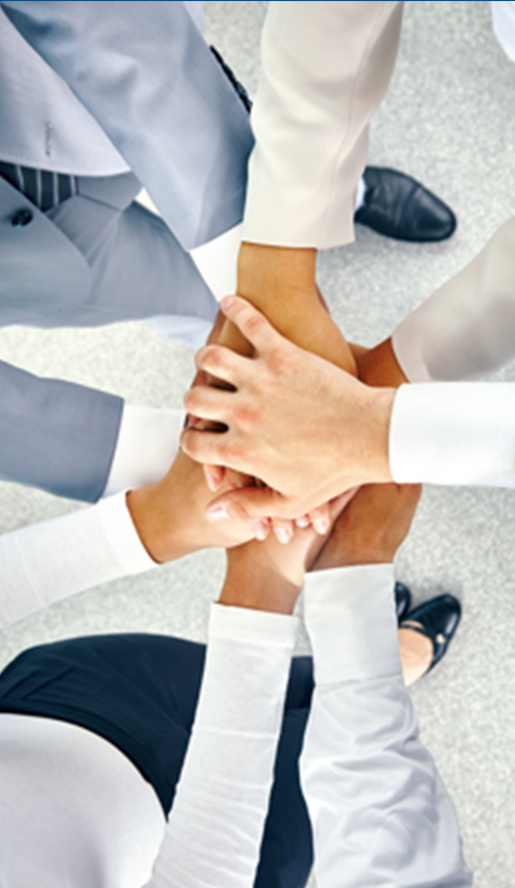 Chartered Financial Services has been Mission Driven since 1994 when we first Registered as an Investment Advisor. We always felt there remains a huge disconnect between fair treatment of clients and the actual practices of the financial industry. Our claim to being mission driven has always been substantiated by our firm resolve to put clients first, to avoid the tricks that are so commonly deployed by financial sales organizations. It is our job to be certain that clients are properly served, well-informed, and offered neutral advice.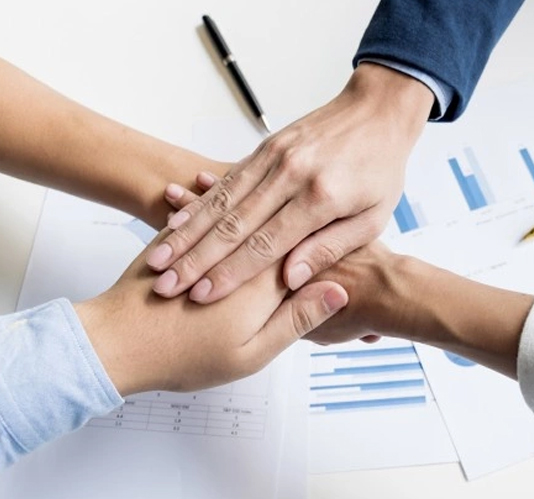 We seek to transform the amoral investment industry into one that clearly and deliberately contributes to individual and world security.
Since subtle deception on the part of the financial industry has not abated, it is our role to educate the public to achieve more effective awareness.
We are dismayed that given today's easy access to performance data, account statements from virtually every brokerage firm in the US do NOT contain performance information for each and every investment. Our online resources and reporting systems provide clients with daily performance detail. Our clients can always see for themselves how their investments are faring.
The designation "Certified Financial Planner" CFP® has become widely recognized. However the public needs to know this designation has consistently been marketed within the industry as a ticket to higher advisor earnings. In fact the CFP® initially was created as a vehicle for high-commission life insurance sales. Further, the majority of CFP® designees are working for sales organizations that are NOT LEGALLY required to do what is right for you, the client. Conflicts of interest abound to your potential detriment.
We find it absurd that mutual fund and large institutional investment companies are on record voting against over 99% of shareholder resolutions that call for openness, accountability, cleaner environment, and public good, under the guise of "management knows what is right for the company."
We sided with investors in a landmark SEC decision forcing investment companies to disclose how they vote the large blocks of shares they own, against the companies' preference. Still today, despite the disclosure rule many companies hide the disclosure details deep within their internet sites.
Sales and performance forecasting is a fundamental responsibility of Chief Financial Officers. Despite internal details available to corporate leaders, Wall Street perpetually insists that forecasting is impossible. We strongly disagree. We warned our clients about the dot-com bust, and the Great Recession. Two years in advance, we forecast a recession that would begin in the first quarter of 2020.
Our clients are forewarned as frequently as we deem prudent.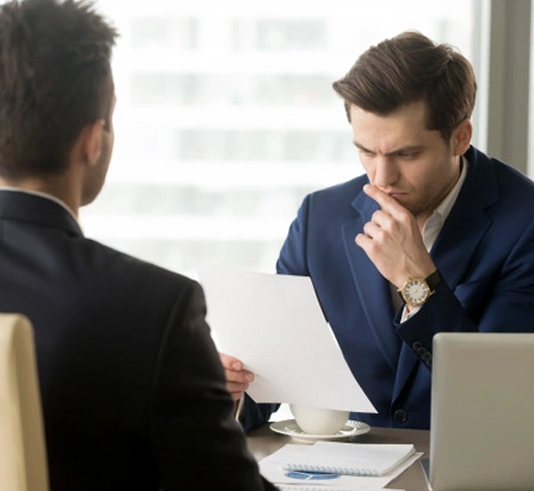 People attracted to a career in Financial Services are generally characterized as followers, not leaders. Wall Street firms are seen as imitators. Imitation intrinsically resists change. Since many investment firms march in lock-step, we find tremendous gaps in service, transparency, and accountability. Wide gaps offer us great opportunities to offer a "better way." Over the years.
Over the years our reputation is one of taking an inventive approach by solving many of the key dilemmas investors face.
Our Focus is on genuine client security.
Whether we are managing your capital or providing financial planning services, we place a high priority on client security. For investments under our control, we actively pursue capital management methods designed to enhance long term security without sacrificing returns. Following our methods, we believe every investment client can become increasingly more confident.