Simplify The Complex With Our Advice
Grow your moneyknow with
moneygrow®
Inroducing Our Leadership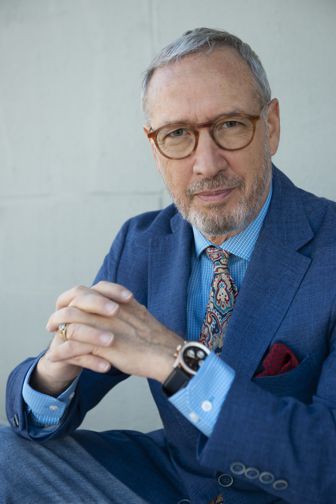 Frederick Ravid created Moneygrow.com® with an eye towards correcting long-standing challenges the typical investor faces when dealing with Wall Street and it's various  Financial Advisors. Unfortunately, most investors are left in the dark in a "trust us, we've got this" approach by financial institutions, banks, brokerage firms, and retirement plans. This approach is very evidently NOT making the world a better and safer place, because Money Talks…and it is investors' money that contributes to the frightening results you see in the daily news headlines.
This can and must be corrected.
As a highly credentialed veteran of Wall Street with a dual background in Finance and Engineering, Frederick has deployed advanced technology and creativity to deliver transparency, ease, and common sense to the investor's experience.
This makes him a thought leader who has brought important innovations to the Financial Planning and Investment industry. Below and on this site, you can discover the range of services and expertise built around the notion that YOU DESERVE BETTER. 
Get Our Help By Using These Services
Our comprehensive approach involves attentive planning, monitoring, continued focus on your security, and addressing changing circumstances across life's spectrum of experiences. We are Fiduciaries, meaning that unlike Financial Advisor salespeople and their brokerage firms, we put your interests ahead of our own, and mitigate potential conflicts of interest as fully as possible.
In Financial Planning the KEY question is
WILL YOUR MONEY OUTLAST YOUR LIFE EXPECTANCY?
Which Scenario is Yours?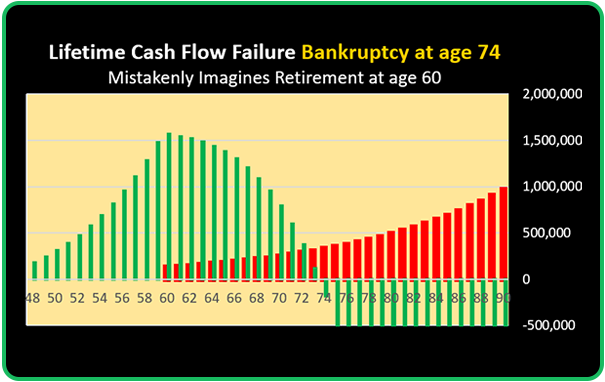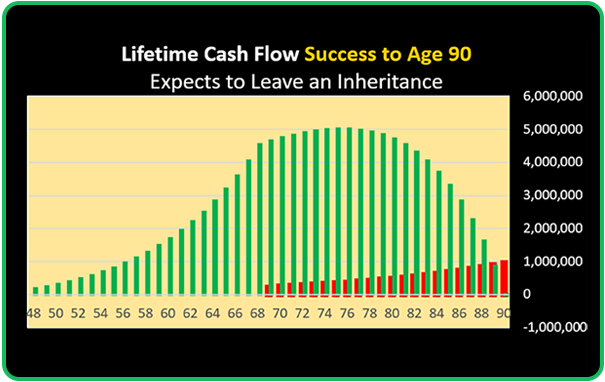 Ask us to perform Your Lifetime Cash Flow Study
We can consider all your financial factors and deliver clear answers. We can help you avoid Financial Surprises. Planning Ahead is the Right Approach.
Our Investment Philosophy
We take a diligent and watchful approach, with an eye on nearly 50,000 publicly traded investments. Performance is considered along with economic and market conditions. This helps us achieve a suitable balance between risk and opportunity.
This approach is even more effective when regulated by a moral compass that points towards investments in the future we want to bring about in our world.
As direct money managers we have developed advanced systems to reach such objectives.
Blind pursuit of short-term profit alone that can defeat wealth itself. Necessary balances that have been ignored by investors have led to instability and dangerous outcomes. Frederick Ravid developed the "Invest in Life" approach to show that each element requires its opposite to work correctly.
Profit is effective only when the priority is long-term Security.
Justice is only legitimate when it's lasting and Sustainable.
Perpetual business is only actually beneficial when it's righteously Eco-Effective.
Ultimately if balance between Business/Home,Society/Family & Governance/Freedom are lacking, we wind up facing chaos, inequity and destruction. That's POINTLESS.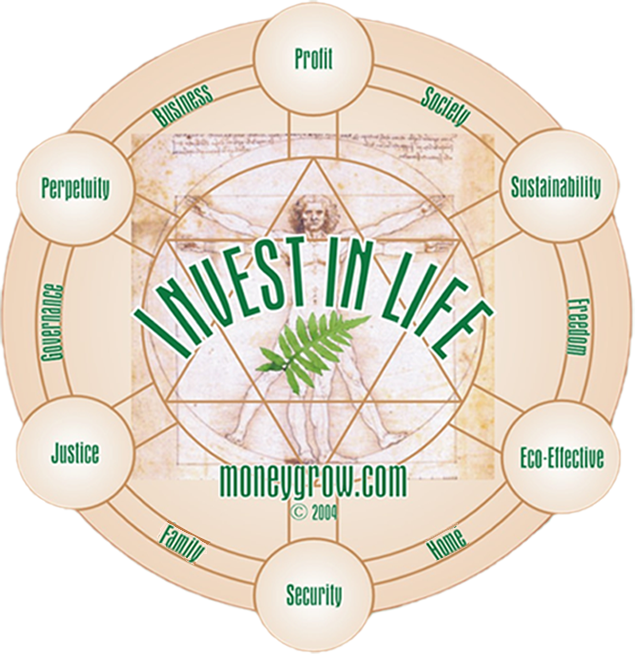 "Quarterback" Advisor vs "One-Stop Shop?
How we build your advisory team.

Advisor as "Pro Quarterback"
Our "Pro Quarterback" approach selects from among Attorneys, Accountants, and other respected experts in your locale, including people you already know and trust. To bring your plans to fruition, we often find that this approach is superior than one-stop shops whose in-house personnel are typically less-experienced. One-stop shop might sound attractive but often it's a marketing gimmic. "Pro Quarterback" assures that all advisors are on the same page and likely more cost-effective over the long run.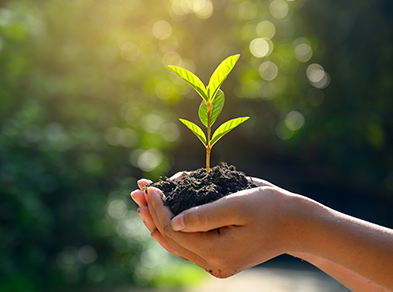 Leaders in Responsible Investment
Investors' money has real power to create positive impact. Impact is only optimized when investments are properly directed. Bad headlines stem from misdirected investment.
Your Investments can and should make a positive impact. Your portfolio holdings should be honorable and demonstrate your commitment to a better societal outcome.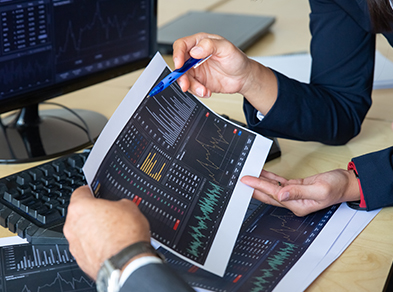 Our Advantages vs. Brokerage Firms
Brokerage Firms are SALES organizations with many conflicts of interest.
Unlike Financial Advisors, and the vast majority of CFP® Financial Planners, we are LEGALLY required to put your interested ahead of our own.
We never charge commissions or offer any "financial products" for sale.
We provide clients with credentialed personal advice across the spectrum of life's opportunities
We accountable, responsive, and personal. You are never "a number" to us.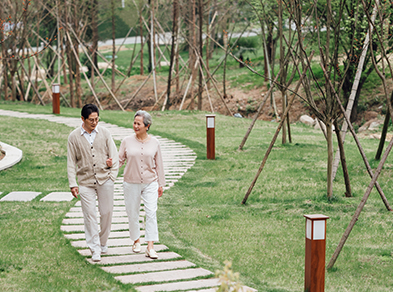 Keeping you informed
Useful and understandable reviews each and every quarter
Robust client portal with 24/7/365 access
Frequent newsletters
24-hour turnaround policy, to answer questions and help you meet your needs.