---
Why we can make a huge difference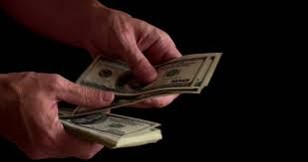 Fiduciary or Financial Advisor?
If you've heard that using a Fiduciary Investment Advisor who is on a Mission to put YOU first can be better for you, you've come to the right place. You may not realize that the vast majority of "advisors" are not bound to be Fiduciaries, and the differences this can make in your results can be substantial. A "Financial Advisor" or "Registered Representative" is, by definition, a salesperson. This means they are directed by their employer and industry custom to sell certain types of products. Among these are high-commission products like Annuities and Life Insurance. Most people don't distinguish between "Financial Advisor" and Fiduciaries. The Securities and Exchange Commission is currently expressing concern that the term "Financial Advisor" does not adequately warn the public that a sales process is underway when doing business with these people. ALL bank, insurance company, or "broker-dealer" related "investment" personnel are sales people.
We are Fiduciaries. That's different.
A Fiduciary is required by law to act in the best interest of clients. A Fiduciary MUST avoid conflicts of interest that could compromise the best interest of clients whenever possible. Because we are Fiduciaries, we can avoid conflicts of interest that are typical in today's marketplace. We don't sell financial products like insurance or annuities, or earn any commissions on investment sales.
Who do we serve?
For over 30 years, we've advised individuals, trusts, estates, closely-held corporations, and family offices. Our investment discipline is nimble and responds to changing circumstances. We offer custom investment solutions where applicable.
As a Fee-based Fiduciary Investment Advisor Firm, all we do is manage money in a context of "what is best for you." We don't sell financial products. We don't earn commissions.

We are on a mission to improve financial service. We see huge gaps in the way Wall Street offers or does not offer investment advice and services. This means we strive to offer a sustainable, ethical, and innovative approach to money management.

We won't treat you like a number. Your needs are our mandate. We personalize every relationship.

Routine Communication matters: Our helpful client newsletters and meaningful Cyclical Reviews and quarterly reporting help our clients grown in confidence.

Responsive Service and Answers to your financial questions are hallmarks of our holistic approach.

Performance optimization can be possible. Avoiding out-of-favor investments is a key to our discipline.

Higher yields WITH stability of principal make tremendous sense. We rarely invest available cash in low-yield money markets.

Our "Actively Managed Portfolio" is where most of our clients choose to keep money.

"We are in this together." Our Founder, Frederick Ravid, invests 100% of his own portfolio in our Actively Managed Portfolio.
Ask us for a review of your portfolio and objectives.
---
What is our Investment Discipline?
In our 3 decades of investment advice, we have found the following and our discipline is based on these observations:
How Economic Sectors are addressed in our Discipline
The Economy is comprised of 11 sectors. Not all sectors of the economy are worth holding all the time.

Often, at least 3 sectors of the economy significantly underperform leading sectors. Holding them can be a drag on performance that we would avoid.

The vast majority of portfolio managers take a Sector Neutral approach. This means they "spread the mayo on all the slices in the loaf," even when some slices are moldy. Sector Neutral investing is the reason why over 95% of mutual funds perform below the level of their benchmark. We see Sector Neutral investing as a dumb idea, but a huge percentage of money managers drink some kind of kool-aid we avoid. Instead, we ROTATE among sectors as determined by ascertainable trends.

We have found that Sector Rotation can produce consistently better results than the Sector Neutral style. Our approach puts your money in the sectors of the economy that are showing the strongest best performance and prospects.
What we buy
Exchange Traded Funds (ETFs) offer diversification, are far more liquid, efficient and cost-effective than mutual funds, in our opinion. We include them in our holdings when appropriate.

Within the leading sectors, sometimes particular companies have the most power to improve portfolio results. We will own these when justified.
Sell Discipline
We have a sell discipline. On occasion we will sell investments where the trend shows overall breakdown. In 2001, 2007, and a period of 2018 we went to cash.

We forecasted the Great Recession well in advance.

Some Portfolio Managers refuse to "go to cash." That approach yields the loss of an important defensive tool.
Attention to Trend and Forecasting
The Doctrine of Investment is: "The

Trend

is the Lord of the Investment Universe. Whoever heeds the Trend will be justified, and rewarded. Whoever ignores the Trend will be punished and suffer." Like the Bible says.

There are times when it is possible to forecast sector strength and economic cycles. Our approach includes a forecasting methodology. Wall Street insists this is impossible. We believe that opinion is merely a mask Wall Street's lawyers use to avoid accountability. It is our understanding that Chief Financial Officers routinely forecast financial performance to CEOs. Wall Street's claim that forecasting is impossible cannot be true.
Strengthening Results Through Our Cyclical Review Process
"Cyclical Reviews" take place quarterly. These offer relevant details of cost and performance. These are summarized in bite-sized morsels, and over many years, we have found our Review experience can have a huge impact on investor security. The quarterly Reviews we generate for you are succinct, readable, and easy to understand. Without this kind of attention most investors are left in the dark. We prefer plenty of light and transparency.

We review allocations on at least a quarterly basis and make adjustments when needed. We don't belive in frequent trading, since the Trend changes gradually. Despite best efforts, no asset allocation is perfect. Our Cyclical Review process tends to uncover portfolio weaknesses and we can addresses them before they defeat performance.

The biggest risk to investors is not market exposure, it's inattention. We share our review results directly with our clients and in quarterly review meetings, you get to participate in the awareness behind our strategy. This yields higher confidence.
Ask us to see an example of one of our Quarterly Reviews and you'll see evidence.
We offer free consultations. Click Here to request an appointment.